Performance Improvement Centre (PIC)
Our Performance Improvement Centre is the warehouse for Organizational Effectiveness Initiatives. We have worked on hundreds of projects over the years, each providing unique opportunities to solve performance enhancement and productivity challenges.
QUESTIONS ON OUR CLIENT'S MINDS:
Question 1
How can we make our people more effective and productive?
Question 2
How can our system be more structured and less subjected to personal sentiment?
Question 3
Can I have a seamless, fair, and automated system for managing people's performance?
Question 4
I have a small team (organization) but want experienced hands handling our Human Resources. Can this be cost effective?
Question 5
We have an internal Human Resource team, but we need external expertise to complement them. Can this be provided in the short term?
Question 6
Can we get support in identifying the root cause of some employee disengagement / culture issues we have identified in the system?
OUR APPROACH TO BUSINESS CONCERNS:
Our PIC team is effectively structured to work with our clients from all sectors of the economy to identify their challenges and proffer solutions to them. Performance, productivity, engagement, or culture / organizational climate challenges identified are further dissected to effectively diagnose the root case and proffer the right solution. Some client problems are better managed by our Business School or other units within the business. Our experienced team will identify the right solution for our clients and guide them appropriately.
HR Management System (HRMS)
We position our experienced consultants as the internal HR Managers for our clients.
Our consultants also work with the internal HR staff to design and implement appropriate structures to support growth and productivity.
HR Coaching Services
We provide a well structured, tailored coaching service to our clients who wish to enhance the experience, skill and implementation capabilities of their current HR staff.
This is customized to suit the needs of each client.
Organisational Design Services
We support our clients by providing performance enhancing structures and interventions.
Some of these include:
Organizational design
Job evaluations
Performance Management structures
Career Development Structures
Culture assessments and improvement programs
Employee job & skills assessments
Compensation surveys & structure designs
Operational Process Review
RESULTS OF OUR PIC SOLUTIONS:
Our clients recognize that results occur when we have an effective partnership. Our role as Advisors, Assessors, design Specialists, and Project Managers still requires strong client input to ensure fit for purpose, employee buy-in, implementation and overall future trust in organizational initiatives. With the right implementation and partnership approach, our clients enjoy these benefits:
Positive, Performance enhancing work environment
Improved Staff
Performance
Strong organizational Structures that enhance corporate governance measures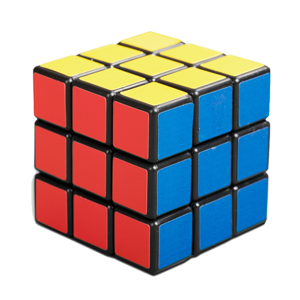 Efficient, Streamlined Work processes
Higher Levels of Accountability across the business
Improved business results and numbers due to improved people performance
TALK TO US MORE ABOUT THIS
LAGOS OFFICE
12 Landbridge Avenue, Oniru Estate, Victoria Island, Lagos, Nigeria.